Innovative Hotel Capital Advisors and Entrepreneurs
Our Advisory Board is comprised of highly accomplished entrepreneurs and professionals from diverse sectors of the hotel and resort world. Our experienced advisors are a reliable and trusted source of innovation and solutions for every hotel industry endeavor.
ERIK WARNER
Erik is the Co-Founder and a Principal at Eagle Point Hotel Partners LLC. A New York City based hotel investment and development firm with a demonstrated track record of successful projects and hotel industry investments.
Erik Warner was previously a principal and managing director of Ramsfield Hospitality Finance. In addition to helping launch the platform, during his tenure he was involved in over $325 million of hotel debt and equity investments. Prior to RHF, Warner was with Jones Lang Lasalle Hotels and HVS International. Erik Warner is a graduate of Cornell University.
THOMAS PRINS
Thomas is a partner in the newly merged entity, Benchmark, A Global Hospitality Company after the recent merger between Gemstone Hotels and Resorts and Benchmark Resorts and Hotels. Additionally, he is serving as the Managing Director of a Special Investment Vehicle, a GP fund set up to acquire hotel and resort assets for both Benchmark and Gencom platforms.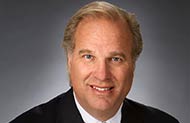 Thomas has over 30 years of experience working in the hospitality industry. Prior to becoming a Principal with Gemstone Resorts International, Thomas served as Principal and Chief Executive Officer of Hospitality Investment Counselors. Thomas has also been a Partner in various hotel development projects and acquisition programs. Prior to co-founding Hospitality Investment Counselors, Thomas served as Manager of the National Hospitality Practice of Kenneth Leventhal & Company in Los Angeles, CA.
Thomas is a visiting professor at the Cornell School of Business - Hotel School Master's Program. He is a member of the Cornell Hotel Society, the Cornell Real Estate Council, New York Hospitality Council, and the Urban Land.
JOEL AND MICHAEL STONE
Joel and Michael Stone are Co-Founders of the Stone Financial Group - a Chicago based multi-dimensional Investment firm that has holdings in a broad range of industries, including hotels, real estate, technology, retail and venture capital investments. They are Principals in Hostmark Hospitality Group and have a long history of investment in the hospitality industry.
Joel Stone was the Co-Founder of the successful investment company, VMS Realty Partners, a Chicago based investment platform that at one time held $9 billion in hotel, resort, office and other real estate holdings. Joel Stone resides in Chicago and Boca Raton, FL, and Michael Stone resides in Boulder, CO.
ROBERT FINVARB
Robert is the founder of Robert Finvarb Companies (RFC), a private real estate investment and development company, based in Miami, Florida. RFC has been a pioneer in developing mixed-use urban hotels in high barrier to entry markets throughout the United States and owns and operates a portfolio that covers mixed-use projects anchored by hotels throughout Florida, New York, Arizona, Chicago, New Jersey, North Carolina and the District of Columbia. RFC currently owns and oversees the operations of a portfolio containing in excess of 2500 guestrooms together with over 100,000 sq. ft. of retail space.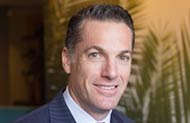 Robert is a graduate of Georgetown University Law Center and a member of the Florida Bar since 1993. He is a member of the Miami Beach Chamber of Commerce Board of Governors and the Board of Trustees for Miami Country Day School, served for 10 years on the Board of Trustees of Lehrman Community Day school and is a Founder of Mount Sinai Hospital and a Diamond Society Member of the Miami Children's Hospital. Robert lives in Miami, FL.