A Hotel Advisory Company Offering Capital Solutions to Hotel Owners
INTEGRITY. RELATIONSHIPS. EXPERIENCE
DHC has unparalleled experience in the sale of hotel assets, as well as raising debt and equity for a wide range of hotel types, including complex resorts, hotel portfolios, independent boutique hotels, select service properties, and full service urban and suburban hotels. With over 30 years of hotel experience, including investment banking, management, development and direct investment, DHC has a profound understanding of the hotel world, which translates to obtaining maximum terms and proceeds for our clients. Our Capital Relationships include premier lenders to the hotel industry, including Banks, Life Companies, Debt Funds, CMBS/Conduits and Private Investors. When it comes time to sell a hotel, DHC 's experience in making a market for an asset is based on senior level executive's direct involvement, bringing to bear a wealth of Investor relationships, and overcoming deal obstacles, for the benefit of our clients.
When it comes to selling unique assets, we bring to bear expert advice on value, marketing approach and value-add scenarios based on actual industry experience as not just a trusted Advisor, but as a Principal as well. We have walked in your shoes.
 For debt placements, whether you need a fast acquisition loan, refinance for a PIP, a bridge loan for a renovation and re-positioning project, construction loan, joint venture equity, or any other capital scenario, our experiences and innovative professional and advisors make that capital placement happen. Known for our integrity and relationships, we have the contacts and experience to help you achieve your goals.
GEOFF DAVIS - FOUNDER & SENIOR PRINCIPAL
Geoff Davis is the Founder and Senior Principal of Davis Hotel Capital. Geoff is regarded as one of the top deal makers and hotel investment advisors in the hospitality industry.
Prior to founding DHC Geoff was a Partner and the Chief Investment Officer of Leon, Mayer & Co.'s hospitality real estate practice. Leon, Mayer & Co. is a Miami based Private Equity Investor with significant resort, hotel and education platform holdings. His focus was on the firm's investments in hotels, resorts and hospitality ventures, both domestically and abroad.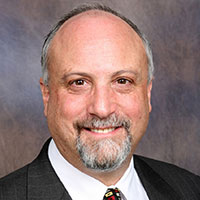 Prior to joining Leon, Mayer & Co., Mr. Davis was the co-Founder, President and Senior Principal of HREC Investment Advisors, a national hotel investment banking firm focused on hotel investment banking, mortgage and property brokerage, as well as capital markets advisory work. While at HREC Investment Advisors Mr. Davis directed a team of over 30 professionals in 14 offices and oversaw and executed on over 800 hotel transactions with a market cap in excess of $14 billion dollars. Prior to his work at HREC Investment Advisors, Mr. Davis was a Partner and President of Hospitality Investment Counselors. A boutique hotel investment banking firm with offices in New York and Denver. In addition to brokerage and investment banking the Principals of Hospitality Investment Counselors were involved in various hotel development ventures, as well as various asset management assignments.
Mr. Davis started his professional career at Pannell Kerr Forster, a well-respected accounting and consulting firm, where he rose to the position of Senior Manager. Mr. Davis was also a Principal in Gemstone Hospitality, a hotel management and asset management company focusing on complex resorts and urban hotels.
Mr. Davis is a graduate of the University of Denver and sits on their hotel school's Executive Advisory Board. He is extensively published on hotel investment and market trends. He has been a successful investor in hotels throughout his career and remains an active hotel investor today. Creativity, persistence and experience are the hallmark of his approach to hotel investment and advisory throughout his professional career. Born in Plainfield, NJ, Mr. Davis resides in Denver, Colorado.
ROBB MACMILLAN - MANAGING DIRECTOR
Based in Los Angeles, CA, Robb is a well-established hotel industry veteran with a long track record of completed hotel deals as both an Investment Advisor and Developer. Robb has closed on in excess of $2.8 billion of hotel transactions during his 30+ years in the hotel industry.
Robb was most recently a co-founding Principal in Alluinn, a development platform that acquired the Continental Building in downtown Los Angeles and is converting it to a high-end boutique hotel. Other recent notable transactions include financing and development of a 233-key Le Meridien hotel with a retail and condo component in Arcadia, CA in his capacity as Director of Development for Chateau Group USA. While acting as a VP of Acquisitions for Continental Asset Management he acquired hotel assets in Texas, Hawaii and California. A transaction he also arranged acquisition and renovation financing for.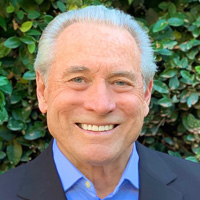 Robb has also been involved in the acquisition and disposition of retail, apartments, shopping centers and land as part of his career. Notable transactions as an Investment Sales Advisor included recapitalization of assets in San Francisco; Cancun, Mexico; and San Diego. Widely regarded as a consummate professional with a long list of deal forged relationships, Robb brings to the table the combination of deal experience and knowledge of markets and key players for every transaction.
A USMC Vietnam Veteran and graduate of Chapman College, Robb resides in Pasadena, CA with his wife and family.
ARYN SPAHR - MANAGING DIRECTOR
Based in Miami, FL, Aryn has been actively involved in key areas of the lodging real estate industry since 2002. During his career. Aryn has been involved in over $1 billion worth of hospitality sector transactions. His experience includes facilitating both acquisitions and dispositions, as well as extensive work in the capital markets and asset management space.
Aryn started his career with M Grand Resorts where he led acquisitions and project management from 2002 to 2005. While at M Grand, Mr. Spahr oversaw the acquisition and renovation of close to 1,000 hotel rooms in the Southeastern United States including Myrtle Beach, SC; Asheville, NC; and Miami Beach, Florida.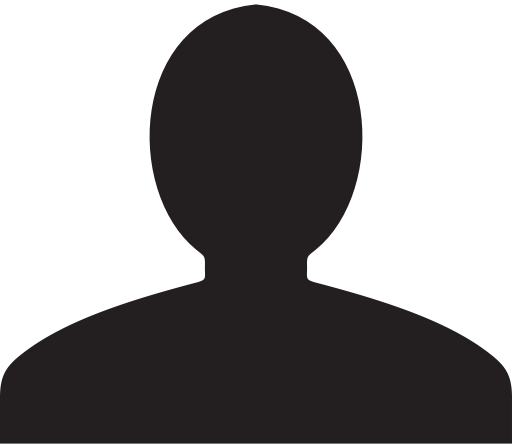 In 2006, Aryn started his own firm, Cornerstone Hospitality Advisors (CHA) based in New York City. As the principal of CHA Mr. Spahr was involved in multiple facets of the hotel industry including development, acquisition, and capital markets. While running CHA, Mr. Spahr successfully facilitated two ground-up development projects in New York City including a Marriott Courtyard and a Boutique Hotel on the Lower East Side of Manhattan. Additionally, during this time Mr. Spahr was involved in numerous hospitality acquisitions in New York, Miami, and Chicago including several distressed deals between 2009 and 2011.
From 2012 to 2015 Mr. Spahr led North American acquisitions and expansion for Generator Hostels Ltd, the largest owner and operator of upscale youth hostels in the world. In 2015 Mr. Spahr successfully acquired on behalf of Generator all 100-units in a condominium building in Miami Beach that is now the Generator Miami Beach. In addition, from 2014 to 2017 Aryn was the Asset Manager of a mixed-use development in Miami Beach.
Mr. Spahr received his undergraduate degree from the University of Colorado at Boulder in Business Administration and a degree from the NYU Tisch School in Hotel Management. Aryn also completed course work at the NYU Schack School of Real Estate with a focus on finance and holds a certification from Cornell School of Management in Asset Management.
DHC has formed a working relationship with affiliate Term Street Hotel Advisors, https://termst.com. A hotel mortgage brokerage advisory firm with offices in Denver, CO and Atlanta, GA, so as to provide our clients with additional resources and supplemental access to debt, structured finance, pref equity and asset management services via experienced hotel and finance professionals. The principals of TermSt. have a combined 50+ years of commercial real estate experience and have closed $10+ billion in transactions.
Matt Bertram – Atlanta, GA
Matt is the founder and CEO of TermStreet, a technology enabled commercial real estate capital marketplace. Over the course of his career, Matt has originated in excess of $5 billion in loan transactions. A creative strategist, he has never been known to shy away from complexity. Most recently, Matt ran the Midwest CMBS originations team for PGIM Real Estate Finance. Prior to that, Matt led a team handling the asset management for a portfolio of over $500 million in distressed loans and REO.

Matt received dual degrees in real estate and finance from the Business School at The University of Wisconsin. He is a former member of the James A. Graaskamp Center for Real Estate Board of Advisors and is a current board member of the University of Wisconsin Real Estate Alumni Association. Matt is the proud recipient of the Wisconsin Alumni Association Deal of the Year award for 2015.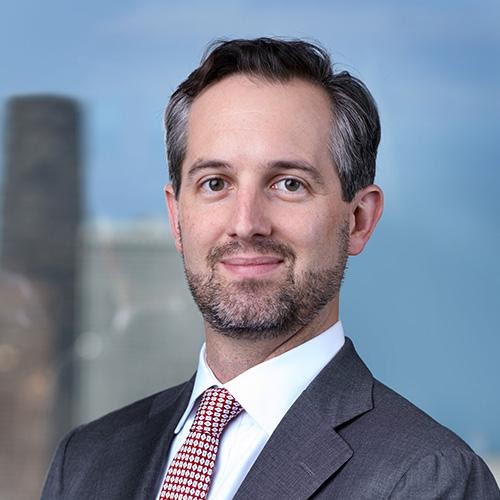 Based in Denver, CO, Dave Bland is Co-Founder and Principal of Term Street Hotel Advisers and head of their Denver Office. Dave is responsible for loan origination and execution with a focus on major clients in the hospitality sector. Dave has been involved in almost every aspect of the hospitality business, including 14 years in acquisitions, finance and development, 15 years in portfolio and asset management, six years in luxury resort real estate sales management, and five years in consulting. The value of client assets that Dave has had direct involvement exceeds $4 Billion in aggregate.
Dave has worked for such prestigious firms as Alvarez & Marsal (who handled the asset management and disposition of the Lehman Brothers portfolio), MONY Life Insurance Company, Destination Hotels & Resorts, Ritz-Carton Destination Resorts, Intrawest and Carlson Companies. He has extensive experience with domestic and international resorts. He has expertise in the sale of resort residential projects, having spearheaded programs in Hawaii, Vail, and Winter Park Colorado.
Dave has been a guest lecturer at the Harvard School of Business and the University of Denver. He was in the USAF Civil Air Patrol and served as a Mountain Mission Search Pilot.